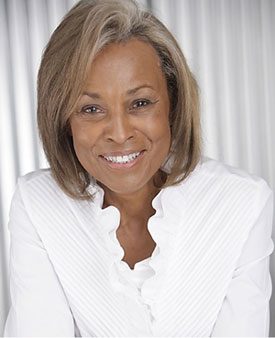 Barbara Gothard. Outstanding Artist Outreach Project Artist
June 10, 2012
/
/
Comments Off

on Barbara Gothard. Outstanding Artist Outreach Project Artist
ART: SUSTAIN IT! Exhibit
On Saturday, June 9, Dr. Barbara Gothard presented the ART: Sustain It! exhibit. The impressive exhibit was the culmination of Dr. Gothard's AOP project, The Art and Sustainability Project, and the featured artwork was created by students from the nationally acclaimed The Preuss School UCSD in San Diego. Dr. Gothard created the Art and Sustainability Project in collaboration with Barak Smith, chairman of the Fine Arts Department at Preuss. The event was held at Space 4 Art in San Diego and curated by Gerald Montoya.
Dr. Gothard designed the Art and Sustainability Project as a way to incorporate principles of environmental stewardship into a studio art class. The students used eco-friendly materials when producing their artworks, and focused on the Five R's: Recycle, Reuse, Reclaim, Repurpose, and Respect.
The exhibit was very well attended by The Preuss School's students, parents, teachers, administrators, friends of the school, and the general public. Projects featured included paper mosaic self-portraits, watercolor pencil drawings, hand-made paper, mono-prints, watercolor paintings, optical illusion drawings, found object sculptures, soft sculptures, and cardboard relief sculptures. The superb quality of the work on display was a testament to Dr. Gothard's exceptional abilities as an artist and educator, as well as the students' artistic talents. Enjoy the photos of this remarkable exhibit!