The Picerne Family Foundation develops and supports innovative programs that provide opportunities for individuals to increase their abilities, knowledge, talent and understanding in ways that will help them better contribute to creating active and healthy communities. Click on a link for more information.
History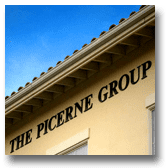 The Founder, Ken Picerne is the President and Chairman of the Board of The Picerne Group, a privately held U.S. corporation with particular expertise in the areas of apartment acquisition and investment, apartment development, distressed debt investment, and land development and entitlement. For more than 30 years, The Picerne Group has built its success upon the premise that acting in a socially responsible manner, with integrity and honesty, leads to personal success and a thriving community. Throughout these years, Ken Picerne made significant investments to help nonprofits and people grow and achieve their goals so they could make their own contribution to a healthy society. In 2004, he formed the Picerne Foundation as an independent private operating foundation (501c3) to expand this work and apply The Picerne Group investment strategies to achieve its philanthropic ends.
Visit the Picerne Group website for more information about Ken Picerne and The Picerne Group.
The Picerne Family Foundation Mission
The Foundation's mission is to develop and support innovative programs that provide opportunities for individuals to increase their abilities, knowledge, talent and understanding in ways that will help them better contribute to creating active and healthy communities.
Picerne Family Foundation Goals
The Foundation's overarching goal is to create and develop unique and innovative programs that create impact and lasting value for the individual and the community.
Values of the Picerne Family Foundation
A guiding premise for the Foundation is it that it demonstrates the values of the Founder, Ken Picerne and The Picerne Group. These values are:
Thoughtful commitment to philanthropy
Innovative approaches to address social needs
Creating opportunities for talented individuals to excel
Giving back to communities where TPG does business,
but capable of operating on regional and national levels
Entrepreneurial investment program
Ability to leverage investments to gain greater social impact
Intelligent management of risk
Thoughtful and engaged leadership
Professional and lean administration
Please view the Programs page to see examples of how we put our ideas into action.
Board of Directors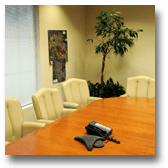 Kenneth Picerne – Founder, President, Chairman of the Board, The Picerne Group. Picerne Foundation President, Board Chairman
Greg Nakahira – Managing Director, The Picerne Group
Yunmi Martin – President, Picerne Residential
Len Moreau – President of Construction, The Picerne Group
Marc Chasman – Chief Investment Officer, The Picerne Group. Picerne Foundation Treasurer
Kenneth M. Golden – President, Golden Professional Corporation
Victor Nelson – Executive Director, Picerne Family Foundation. Picerne Foundation Secretary
Staff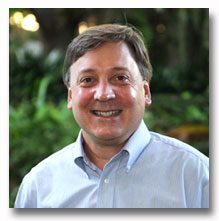 VICTOR NELSON, MSW, MBA
Executive Director
As Executive Director of the Picerne Family Foundation, Victor Nelson is responsible for managing the day-to-day operations of the Foundation and helping design, develop and sustain its programs.
Victor is a licensed clinical social worker with more than 30 years experience working with multidisciplinary social service organizations that serve youth, families, and adults. Throughout his career in the non-profit sector, Victor directed and developed programs, provided clinical leadership, and has been a direct service provider. Prior to joining the Foundation in 2005, Victor served as Clinical Director at San Diego Center for Children. During his 12 years there, Victor managed operations and provided clinical leadership for several multidisciplinary programs serving children and families facing severe behavioral, emotional, social, and educational challenges. He developed relationships with both public and private funders to create new programs and expand services for the entire organization and the clients it served. He also created and secured resources for a comprehensive organizational development program to improve clinical staff training, management training, and executive coaching for the leadership of the organization.
Victor earned his Masters degree in Social Work from San Diego State University and an MBA in Business Administration from Webster University. He received his B.A. in Research Psychology from University of California, Santa Barbara.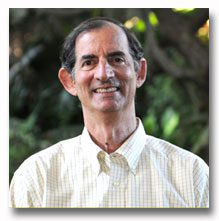 KENNETH M. GOLDEN, MSW, Ed.D.
Senior Advisor
Dr. Kenneth M. Golden is Senior Advisor to the Foundation. His responsibilities include creating and developing new programs, providing strategic leadership and executive development.
As President of Golden Professional Corporation, Dr. Golden has provided organizational development and executive development within the for-profit and nonprofit sectors for over 30 years. Dr. Golden's consulting practice has focused on change leadership and the professionalization of expanding entrepreneurial organizations. He is Visiting Professor of Management at Webster University in St. Louis, Missouri and has consulted and taught throughout the U.S. and Europe, as well as in Thailand and Japan.
In addition, Dr. Golden is a licensed clinical social worker and has provided direct clinical services to youth, adults and families. He has served as a management trainer and consultant for human service and health care organizations including the National Institute of Mental Health. At San Diego State University he served as Assistant Dean in the College of Health and Human Services and has been an Adjunct Professor in both the Schools of Social Work and Business.
Graduating Phi Beta Kappa from Tulane University, Dr. Golden earned a Masters degree in Social Work and a Doctorate in Education. He is an Eagle Scout and a former United States Peace Corps Volunteer, having served in Ghana, West Africa, as an instructor in a teacher training college.