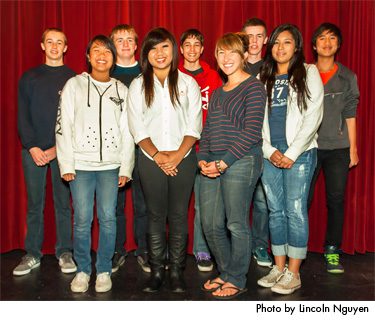 Introducing the 2012 Global Sustainability Project Team
Congratulations to the first group of Ocean View High School students in Huntington Beach, California, that have been selected to participate in the Global Sustainability Project. Candidates were chosen through a written and oral proposal process. The students will study South African culture, water use, endangered species, agriculture, disease, education, ethical issues of development, and environmental engineering prior to embarking for South Africa this summer. During the 12-day tour, they will collect data on endangered species for research scientists in South Africa's Pilanesberg National Park. Upon return to the U.S. they will pursue environmental sustainability projects in their communities.
The students selected for the 2012 GSP are:
Glenn Baumann
Brooks Barrett
Alec Belchere
Haley Hein
Ashley Hanson
Ross Kuster
Ana Mendoza
Lincoln Nguyen
Nicole Pham
Students will be accompanied on the tour by Brandon Knight, the Director of the International Baccalaureate Program at Ocean View.