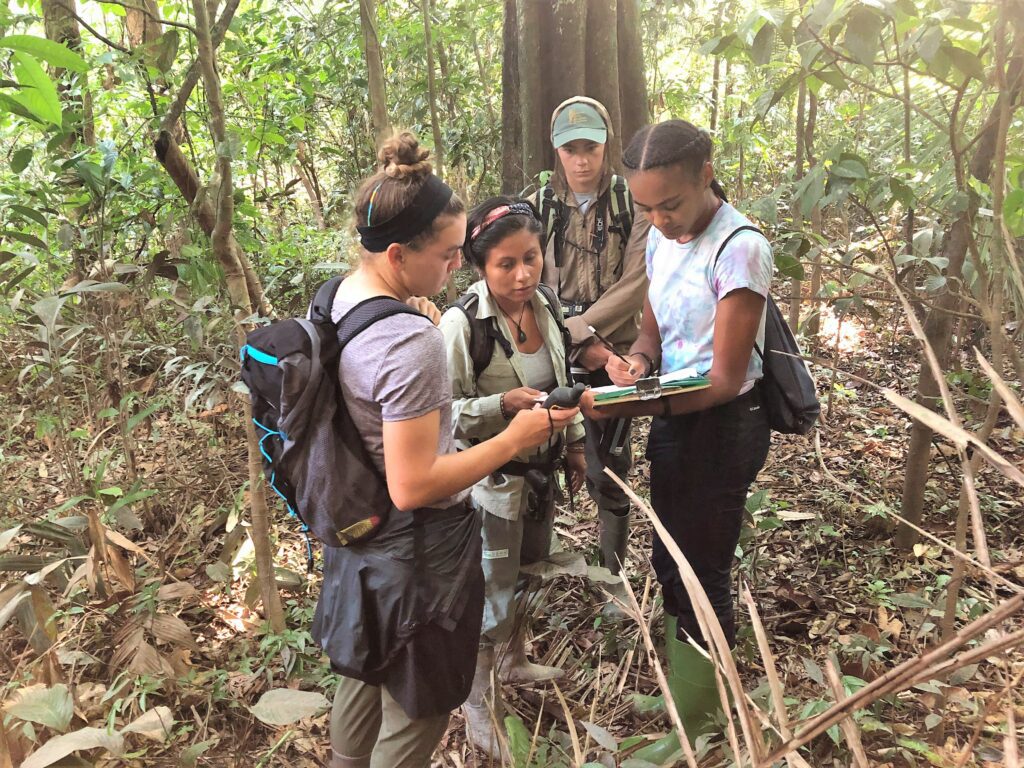 Global Sustainability Project students contribute to climate change research in the Peruvian Amazon.
Eleven San Clemente High School students completed a 13 day Earthwatch research expedition in the Yarapa river basin of the Peruvian Amazon. Students surveyed a variety of species including river dolphins, wading and aquatic birds, macaws, fishing bats, frogs, fish and caimans. The data they collected contributes to cutting edge research by Dr. Richard Bodmer aimed at understanding climate change and wildlife in the area. It will be used to inform effective climate change strategies and help conserve wildlife and the flooded forest ecosystem of the Western Amazon. The students also traveled to local villages to visit indigenous people who rely on, and help conserve healthy biodiversity in this region.
Prior to the overseas research expedition, students worked with Dr. Riley Pratt, California State Parks Environmental Scientist, to protect the endangered snowy plover population and sensitive dune habitat at Trestles State Beach. They mapped out and installed fencing to help visitors and pets stay on paths and installed interpretive and educational material to increase public awareness about the snowy plover and this sensitive beach habitat.
Students were selected in a highly competitive process to participate in the Global Sustainability Project, a yearlong program sponsored by the Picerne Family Foundation. Mr. Bradley Kerr, San Clemente High biology teacher, and Dr. Riley Pratt, led the students in their efforts on the local sustainability project and traveled with the students on the Earthwatch Amazon research expedition.